Top 3 Best Texturing Programs For Games
What Are The Best Texturing Programs For Game Assets?
Texturing is an essential part of any 3D game project. Once the modeling is complete then textures must be applied to the surface of the model to build up the materials. This can be done in a large number of ways, from hand painting to procedurally generated in code. There really isn't a correct way of doing it, as long as the final product looks how it needs to. As such the program you use to texture a model is often one of personal choice, but we're going to look at the best texturing programs out there.

Quixel
Quixel Mixer & Quixel Bridge: Free
Megascans in Unreal Engine: Free
Megascans Outside of Unreal engine: Starting at $19/month

Quixel used to be an application that is used in Photoshop that generated PBR (Physically Based Rendering) textures in a quick and easy way. Since then it has stopped supporting this aspect and has focused almost entirely on Megascans. Megascans is a huge library of scanned materials from the real world which can quickly be applied to objects you have made and often have ways of tweaking them including using Quixel Mixer.

Recently they have joined forces with Epic Games, the creators of the Unreal Engine. As such all of the Megascans features are now available for free when using Unreal Engine, but they are not exclusive to that engine and can be purchased to use with any other engine including in-house ones.
The other programs that Quixel offers, completely free, is Quizel Bridge, which allows a quick and easy way to search through Quixel's extensive libraries, and Quixel Mixer, which allows you to blend materials together and paint into them to create your own unique textures.
Quixel is fast becoming an industry-standard program and now that it is accessible to people more than ever before, thanks to linking to the biggest game engine out there, its use is surely going to continue rising.
Substance Suite
Student and Teacher Licence: Free
Indie Licence: $19.90/month
Pro Licence: $99.90/month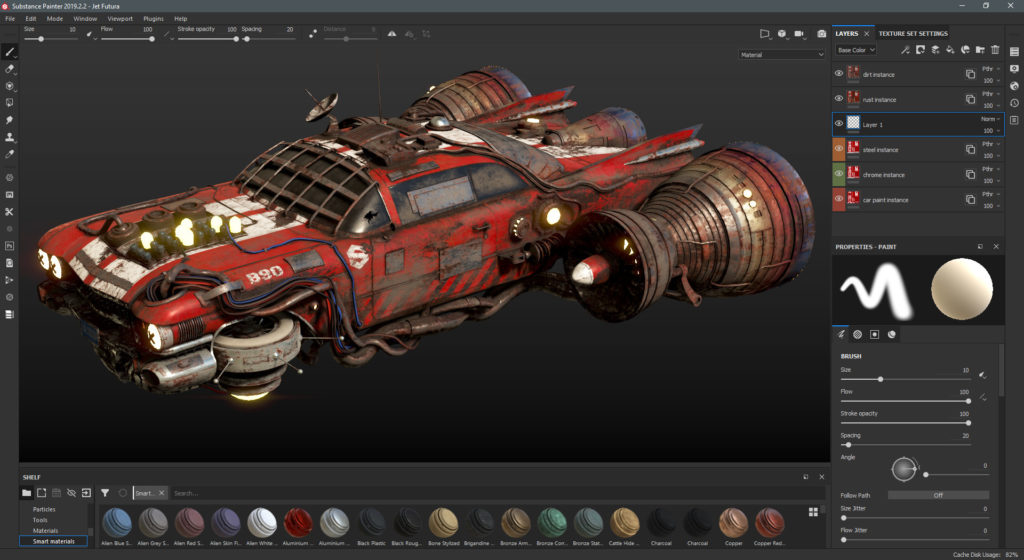 Substance Suite is a range of programs by Algorithmic designed to help with the creation of PBR textures and materials. It consists of Substance Painter, Substance Designer, Substance Alchemist, and Substance Source.
Substance Source and Substance Alchemist are Algorithmic's response to Quixel's Megascans and Mixer. Substance Source is a big library of Substance materials that can be used in any of the substance programs or put directly on to models. Although the overall library is smaller than Megascans, having the ability to apply them straight into other Substance programs and have them readily set up is its biggest bonus. Alchemist is a similar program to Quixel Mixer that allows the blending of different materials in an easy and powerful way.
Substance Painter is a powerful program that allows you to paint directly onto your 3D model. Whilst this is not a unique feature, many 3D programs can do this to some degree, Substance does it in a more efficient way and comes with a large list of other tools which can make it much more powerful. A good example of this is being able to paint whole materials rather than just colors onto a surface, affecting the color, roughness, metalness and even fake height through normal maps in a single brush stroke. Materials also have the ability to be 'smart materials' where they can work out certain features of a model, such as small crevices or exposed corners to automatically apply things such as dirt build-up or scratches to those areas automatically. This is a game-changer when it comes to realistic textures.
Substance Designer is a more technical approach to texturing. By using a node-based system you can build up materials into all manner of complex features. These can also include random generation of certain features or the ability to influence them in different ways such as scaling them. This allows one Substance Designer file to generate a near-infinite amount of similar textures very quickly once they are set up. An example of this might be a texture of wooden planks with easy settings you could change that would change the number of planks, the color of the wood, or even the pattern of the wood grain in just a few simple clicks.
When Substance came along it changed the way we think about generating textures for games and most modern studios will use it for a large chunk of their material work. For the majority of artists, it has become the standard and allowed the work of those artists to reach all new heights.

Photoshop
Photoshop Licence: $20.99/month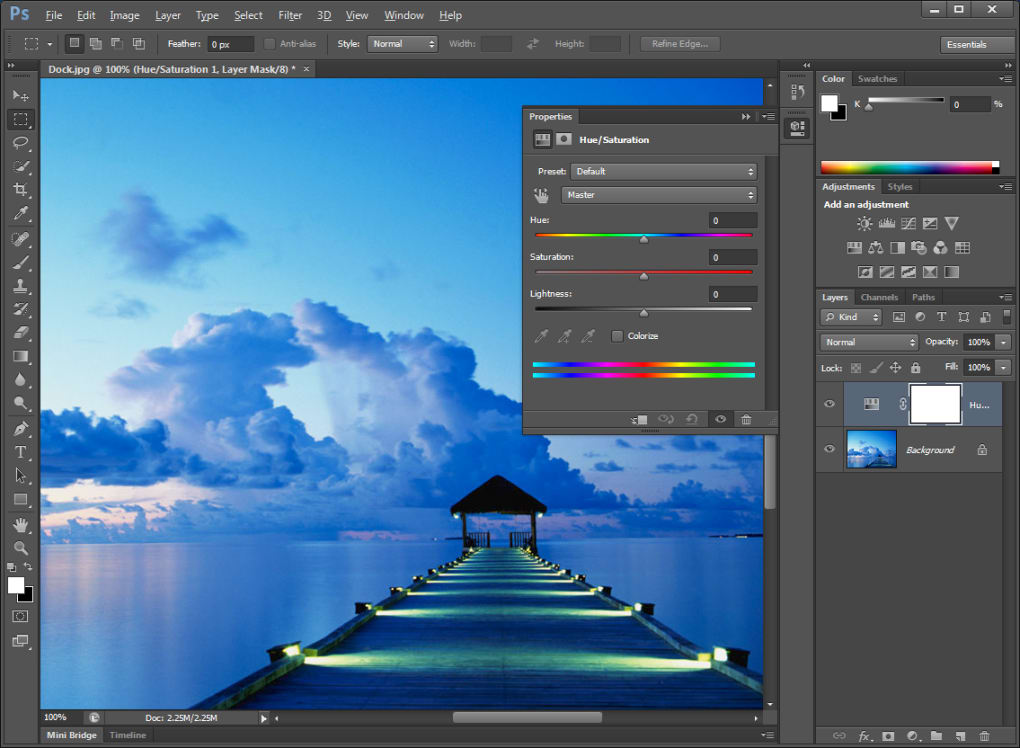 Chances are you have heard of Photoshop before. It's a powerful image editor and painting program that has become the industry standard in so many different industries and game development is no exception. Whilst Photoshop is not the be-all and end-all that it used to be when it comes to texturing thanks to programs like Quixel and Substance it is still widely used thanks to its simplicity and versatility.
Most people will be familiar with 2D image editing in some shape or form these days, many people will have even used Photoshop for other things, so it is generally fairly easy and straightforward to pick up, especially compared to the other entries on this list. It's fairly intuitive and allows an artist to pick it up and get straight into the creative stuff.
Another advantage of Photoshop is the ability to create textures outside of the standard photo-realistic PBR materials that Quixel and Substance specialize in. It's also possible to create things such as hand-painted textures, a popular example being Blizzard's World of Warcraft art style, and pixel art which creates the feeling of retro games.

Photoshop can also be used in conjunction with other ways of texturing, such as sourcing textures from photographs or even extracting materials from other programs. Often in the industry, every artist will have a copy of Photoshop available to them whereas access to Substance and Quixel may be more limited depending on the company, project and the specific role of the artist.
Whilst it is no longer the most powerful texturing tool out there it still tops this list due to its versatility and wide-spread use. It's no longer the be-all and end-all of texturing software and the trend seems to be moving away from it in favor of programs like Substance, but for the mean-time, it still remains the top software for texturing in the games industry.
Honourable Mention
GIMP
Price: Free
GIMP (GNU Image Manipulation Program) makes this list as an honorable mention for one reason, it's free. It is essentially a stripped-down version of a Photoshop-like image editor that is free and open source. This makes it the perfect program to get started with and see if you want to take this particular line of work further.
It's lacking many of the features of the premium programs and won't allow you to paint on models or anything complicated than the basics of image creation and editing, but it's enough to get you started if the money is an issue.
It can't be recommended as a main source of practice simply because it's not industry standard. If applying for an artist position in industry you will at least need working knowledge of Photoshop and probably Substance or Quixel as well. That being said it makes the perfect stepping stone to get you started and as such it gets a shout out here.
For more information check out our complete Game Artist guide.